At the Mossy Auto Exchange we can process lease returns for Toyota, Ford, Honda, Nissan, Alfa Romeo, Volkswagen, Fiat, Mitsubishi, and Infiniti.  You don't need to return your car to the same dealership where you leased it from.  Our lease return center is conveniently located off the 5 freeway in Pacific Beach.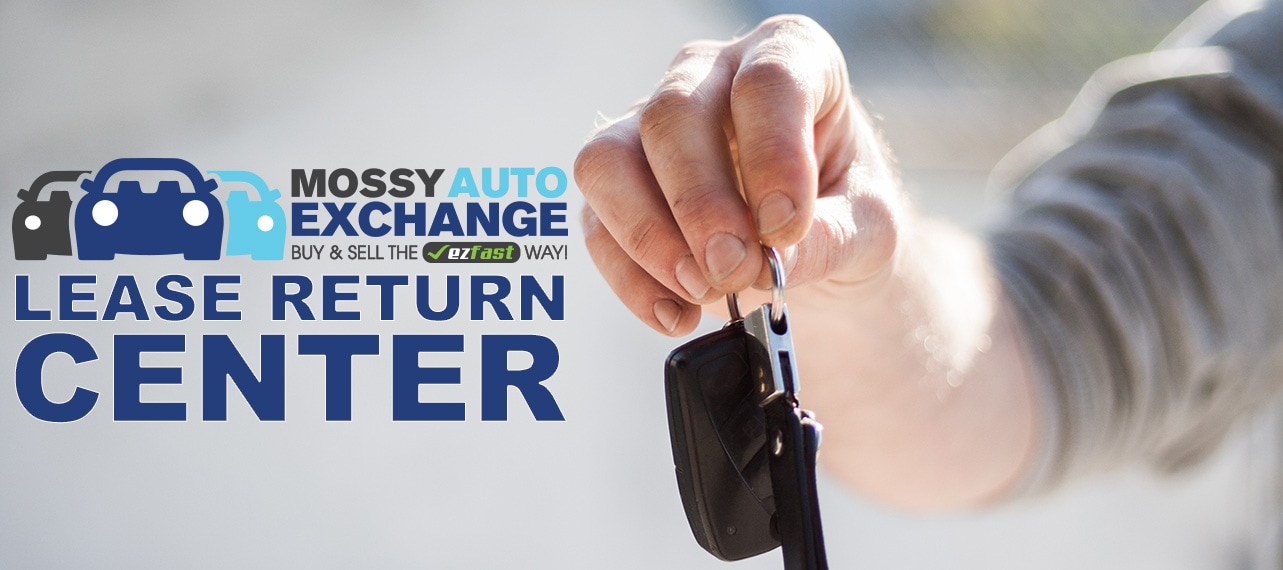 Lease Return Process
Give us a call at 877-283-3005 and let us know the best time and date to return your vehicle.
On the day of the return make sure you bring the following items: Toolkit and spare tire (if applicable), All sets of keys (masters/remotes/valet), Owner's Manuals, and any original equipment on your vehicle at lease inception (radio, headrests, 3rd row seat, tonneau/cargo cover, etc.)
Be advised leasing banks will charge a Lease Termination Fee. You may also be responsible for excess mileage above your contracted terms and any excessive wear and tear. These charges are not levied by Mossy Ford, but rather by the leasing bank. Please also know that you will remain as the registered owner until the leasing bank re-sells the vehicle to another consumer. This process can take several months.